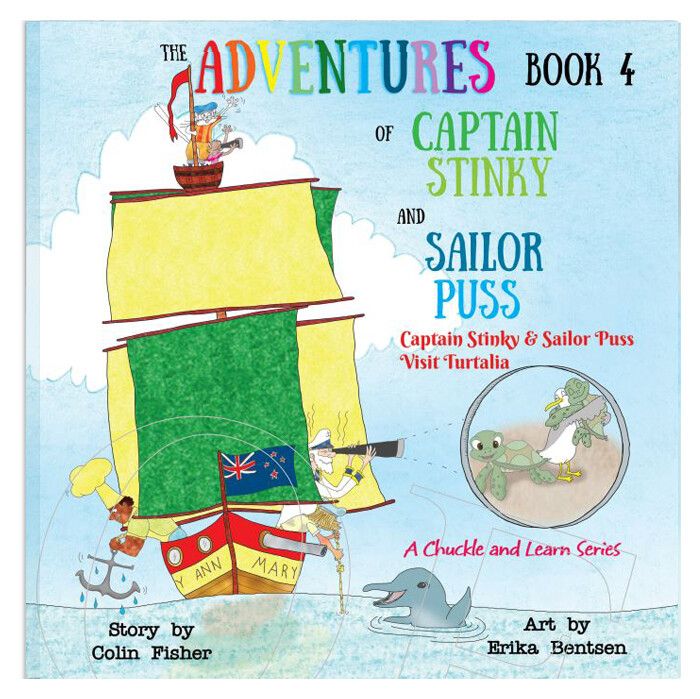 The Adventures of Captain Stinky and Sailor Puss - Visit Turtalia
$14.99
Price $US dollars

By Colin John Fisher (Author), Erika Bentsen (Illustrator)

Turtles, Tempests and Trouble at Sea!
MARY ANN is swabbed and washed for her new adventure with Captain Stinky and the crew, but the seas are not calm for the brave seamen and sea cats.
A lovely visit is planned on Turtalia Atoll, where turtles nest. But will the good ship's captain's plans soon stink worse than he?
Will Captain Stinky lose his ship to that the nasty pirate Noogie Poo?
SKU: CSSPBK4